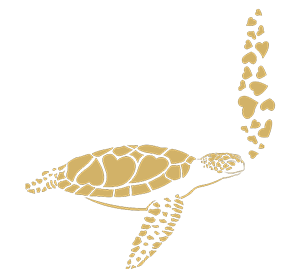 Turtles have inhabited our oceans for more than 150 million years, long before the human species. They have lived alongside the dinosaurs and weathered every climate crisis. However, today, six of the seven living species are considered threatened or even seriously threatened.
LOMBRELLE wines, fruits of the Earth, want to act financially to participate in its preservation, its resources and more particularly its species by giving back a part of the profits.

OUR COMMITMENT
TOAST FOR THE PLANET

Drink and Give

Lombrelle, a sister company of Comte Delavie Champagnes created in 2016, was conceived with the sole aim of allowing each customer to contribute to the protection of the planet while tasting heartfelt wines carefully crafted on the Mediterranean coast. Since June 2021, we have chosen wines that are accessible to all. This rare French approach combines a convivial moment with the satisfaction of being an actor in a movement to preserve spaces and species.
Propose a toast for the planet and together, let's donate 30% of Lombrelle's profits to concrete actions chosen by our partners. Be among those who allow your customers to make this choice among all your wines. Our "Feel good" wines have a happy and cathartic effect. A positive and optimistic approach that delights our taste buds.
About 33 billion bottles of wine are consumed every year… Today, 2/3 of the world's population is concerned about climate change and is in favour of large-scale actions.
Make a place for Lombrelle.

OUR COMMITMENT
How does it work?

Based on your order, we calculate together and in full transparency, the margin and the profit of Lombrelle and determine the value of the corresponding 30%. You then immediately choose the action or organisation to which you wish to donate. As soon as the order is delivered and paid for by you, we initiate the transfer so that this sum can be used for a specific purpose. Share and communicate your action with your end customers through your own marketing tools and, if you wish, jointly on our Lombrelle website under the tab: our partners – their actions.
Eager to share common values with our clients, we take the liberty of refusing to work with certain establishments that do not have any of these values. Some of them pride themselves today on displaying the most expensive bottles on their tables, others tomorrow will display bottles of Lombrelle with other values.
Minimum amount donated: 500 €, Great Oaks from little acorns grow!