A hospital for sea turtles is expected to open its doors to the public in early 2019 in Monaco.
Attached to the Oceanographic Museum of Monaco, this care center will be able to receive and treat up to eight marine animals at the same time, including sea turtles injured by fishing boats or victims of plastic pollution at sea. The work of the center, located at the foot of the Oceanographic Museum, is currently underway, with the installation of the glass of the giant aquarium of 160 m3 that will allow visitors to observe the turtles rescued and treated at the center.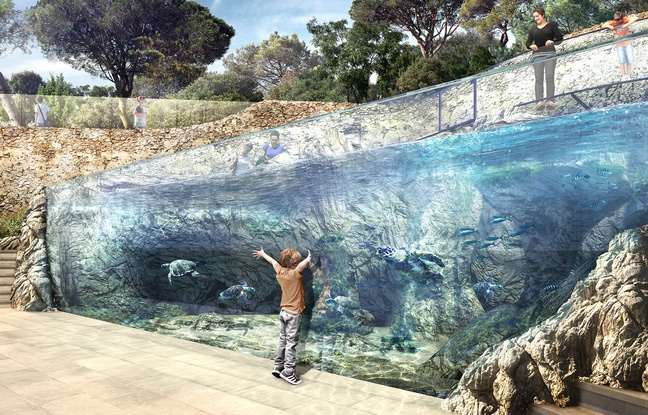 After being treated by the specialists of the Monegasque Institute and those of the CestMed (Center for the study and safeguarding of Mediterranean sea turtles, in Grau-du-Roi), these turtles will then be released into the sea.
"Marine turtles are increasingly threatened, there are fewer and fewer of them in the oceans […] This center must raise awareness of the importance and urgency of doing everything possible to preserve this species," concludes Robert Calcagno, director general of the Principality's institute.
More information on :
www.oceano.mc
www.cestmed.org